By Michael Niren
May 31, 2014 (Updated December 3, 2019)
1 min. read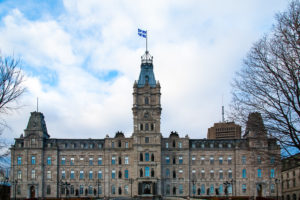 (Below is a transcription of this video)
Hi. This is Michael Niren, Immigration Lawyer and Founder of visaplace.com
. The Quebec Investor Program is being reopened. That's great news. They're
going to be taking applications in September of 2014. The criteria is that
you have to have a net worth of $1.6 million and invest $800,000 in a
government approved investment fund. There are other criteria, of course,
but that's the basics.
The Benefits of the Quebec Investor Program
The investor program in the province of Quebec has
been one of the staples of Canadian immigration processing for many years
for investors and I'm happy to report that it's being reopened. So any
individuals overseas who have a high net worth and who are interested in
permanent residence should consider the Quebec program.
Knowing If the Quebec Investor Program Is Right For You
Now, because the applications won't be accepted until September, that
doesn't mean we can't start preparing because there's a lot of paperwork
for investor cases and the sooner the better if you are interested.
Now the other thing is if you don't qualify for the Quebec program there are many
other investor programs, provincial programs, that may be applicable as
well. British Columbia, Ontario, other provinces have investor programs
that could work. So just because the Quebec program may not be the most
appropriate for you, that doesn't mean that you can't get permanent
residence to Canada.
Are You Interested in Applying For the Quebec Investor Program?
So anyway, it's good news to hear about the Quebec
program. I'm looking forward to helping people get through. If you liked
this video, click like and go to our website at www.visaplace.com. Thanks,
and have a great day.
Contact our experienced team today, and let us help you apply for the Quebec Investor Program.