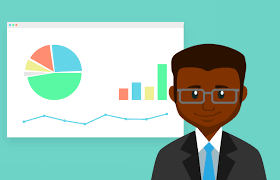 Earlier in the year, Canada's immigration minister, Chris Alexander announced the promise of an 'immigration investor venture capital pilot' scheme. Since then, the world has been waiting with baited breath.
However, Canada's immigrant investor program is 'troubled' due to problems with past similar programs.
The New Immigrant Investor Venture Capital Pilot Progam
The Immigrant Investor Venture Capital Pilot Progam should allow foreign nationals to apply for and acquire Canadian permanent residence visas. Obviously, on the condition that they start up their own businesses in Canada.
Apparently, under the latest plan, applicants will have to invest over twice the amount of the previous immigrant investor program (IIP). The investment will also have to take place over a longer period than the last program.
Selling Citizenship
Just last week, Justice Mary Gleason of the Federal Court of Canada quotes the old truism: "Asking for something does not create a right to it."
There was an outcry in February when Alexander announced the closure of the IIP, with around 25,000 outstanding applications.
Taking families into account, it's estimated that around 65,000 people lost their chance of Canadian citizenship.
New Immigrant Investor Program
The formal announcement is expected to be made later in the year, along with full details of the scheme, which is expected this fall. However, we do have some details right now, revealed by Alexander, himself:
The minimum required investment will be higher than the IIP, which was CAN$800,000. Now, they'll have to fork out over twice as much.
IIP applicants had to make their investment over a period of five years. The duration will definitely be longer this time around, although exact details aren't clear at the moment.
The investment must be genuine, not reliant on a loan. Applicants must provide a "larger investment in an at-risk project focused on the start-up side of the venture capital spectrum."
Residency and language requirements are not expected to be particularly stringent. According to Alexander: "We respect the fact that not everyone starts from the same point of departure and we give a lot of English second-language support to those who don't have a very high level when they arrive."
The first version of the plan will likely mean applicants will have to invest in a venture capital fund. These would be managed by Canadian venture capitalists.
Initially, investors won't have a say about which schemes their investment is applied to. The investments will be put into a single find. But when the pilot later becomes a program, immigrants can provide feedback and advice.
What do you think of the proposed new immigrant investor program so far? Let us know in the comments.
Are You Interested in Applying for the New Immigrant Investor Program?
VisaPlace only works with qualified immigration lawyers who can help you pursue your immigration goals. If you are interested in applying for the new Immigrant Investor Program, contact us to book a consultation.