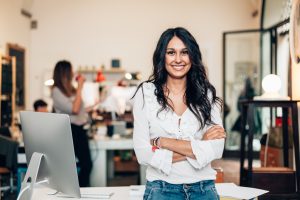 The Intra-Company Transfer (ICT) program may be for you if you own and/or work in a foreign firm and want to establish a presence in Canada. The ICT Start-Up option was developed to attract significant individuals to Canada who would help a foreign firm establish a Canadian branch, subsidiary, or affiliate.
The ICT Start-Up program permits essential personnel from a foreign company to visit Canada on a temporary basis. They are anticipated to open their new office once they arrive in Canada, benefiting both their company and the Canadian economy.
ICT Start-Up Program Benefits
For start-up businesses wishing to develop into a dynamic, booming economic industry, the ICT Start-Up program offers a simple approach. Natural resources, technology, health, and communication are just a few of the industries where Canada is growing steadily. Investing in a Canadian office now might pay out financially in the future.
You and your family can ive and work in Canada.
Your children can attend Canadian public schools.
You don't need to pass the IELTS.
You have access to Canadian and US markets for your business.
You are eligible for Canadian PR after living in Canada for three years.
The ICT Start-Up program is also a good choice for entrepreneurs that want to relocate to Canada. Owners will be able to migrate to Canada without giving up the firm they have worked so hard to develop by forming a Canadian office.
Requirements for ICT Start-Up Program
The following is the requirements for the ICT Start-Up Program:
Establish a relationship between foreign entity and canadian company
Investment available – first year operation cost of $150,000 CAD – $200,000 CAD minimum
Physical address
Business entity
Business plan
Work permit to set up and manage the business
Display significant benefit to the Canadian economy
Capability to manage the business
Prior business experience
Majority ownership of the company
No inadmissibility issues
Learn more about the Intra-Company Transfer program.
Do You Want to Bring Your Start-Up Business to Canada?
If so, Contact VisaPlace today. All our cases are handled by competent and experienced immigration professionals who are affiliated with VisaPlace. These professionals consist of lawyers, licensed paralegals, and consultants who work for VisaPlace Legal, an award-winning immigration firm that adheres to the highest standards of client service.
Ready for the next step? Book your 1 on 1 consultation now or call us at 1-888-317-5770.
Have a Question related to your Immigration Needs?
Fill out the FREE Immigration Assessment form and get a response within 24 hours to see if you're eligible.
The assessment form should take approximately 5-7 minutes to complete. We will get back to you within one business day to let you know if we can help.