By Michael Niren
May 14, 2013 (Updated December 16, 2019)
1 min. read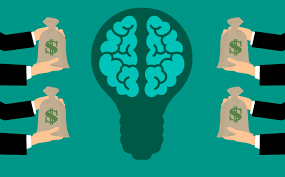 Canada suspended the Immigrant Investor Program in the summer of last year to help the government tackle a massive backlog of applications. The program, which was extremely popular, allowed foreign nationals to invest at least $800,000 with the government in order to immigrate to Canada, something that provided an additional $2 billion to the Canadian economy annually.
According to Yahoo News, the government of Canada does not have any plans to re-open the Immigrant Investor Program, despite the fact that many of the qualified investors are now moving on to the United States, which offers permanent residence to applicants who invest $500,000 into government-designated investment funds using the EB-5 visa.
Immigration Lawyer Michael Niren Quoted in Yahoo News
Yahoo News Canada reached out to our own immigration lawyer Michael Niren, who said that while the Immigrant Investor Program was in need of some changes, suspending it wasn't a good idea.
"The Federal Investor program was in many ways a broken program that suffered processing inefficiencies and inconsistent outcomes," he said. "However it did bring in millions of investment dollars to Canada as well as valuable human capital especially through many of the dependent children of immigrant investors who became contributing members to Canada, economically and socially."
He also went on to say that Canada should reshape the program to be more like the program that is available in the United States, where applicants must invest into businesses rather than give money to the government.
Are you interested in immigrating to Canada?
We can help you. We can also help you apply for the immensely popular EB-5 visa program in the United States  or the new Canadian Start Up Visa while the Immigrant Investor Program in Canada is suspended indefinitely.