By Michael Niren
August 9, 2014 (Updated December 3, 2019)
1 min. read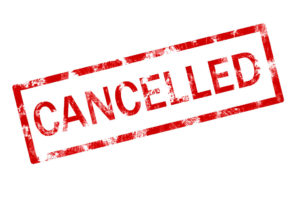 (Below is a transcription of this video)
Hi. A lot of controversy over the immigrant investor program and the federal government's cancellation of the program in 2014. The immigration investor program is for high net worth individuals who have a net worth of
a minimum of 1.6 million and are willing to invest in an approved Canadian investment fund in the amount of 800,000. These individuals bring a tremendous amount of value and wealth to the country.
Understanding the Immigrant Investor Program Cancellation
However, the federal government believes that tax dollars generated from these investors do not justify continuing the program. That's their main argument. I think it's a poor argument. These individuals do bring tremendous value to Canada. Their children go to school here and become productive members of society. A country like Canada needs and should be attracting wealthy applicants. In my opinion, this is another misstep by the government in shutting down this program.
Backlash to the Immigrant Investor Program Cancellation
The other concern is our reputation as a fair, immigrant-friendly country. There are 19,000 applicants in the queue right now who've been notified or who will be notified that their applications are now canceled. There are a
lot of threats of litigation going on in terms of these applicants not being fairly treated. Canada's reputation as a country that treats immigrants fairly is being questioned.
Are You Interested in Becoming an Immigrant Investor in Canada?
On those two fronts, I think the government, once again, made an error in how they're treating current applicants and canceling the program altogether. I'll keep you posted on any developments.
In the meantime, have a great day, and take care.
Contact our experienced team today, and let us help you with your business and investor immigration matters.