By Michael Niren
June 6, 2014 (Updated December 3, 2019)
1 min. read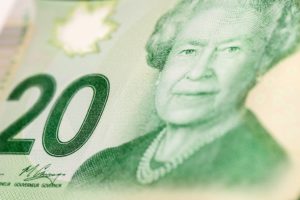 As reported by Yahoo Canada News on Thursday June 5, 2014 – "Angry millionaires suing over Canadian citizenship another symptom of ailing immigration system, critics claim".
Canada's Immigrant Investor Program in Moratorium
The root of this issue is Canada's Immigrant Investor Program (IIP) which used to offer 2,500 visas a year to wealthy foreign nationals who invested $800,000 into the Canadian government coffers for a 5 year period.
Due to excessive backlogs in 2012, Citizenship and Immigration Canada instituted a moratorium on the program. In turn, the Tories cancelled the visa program all together, as part of 2014 budget, with the intention of throwing-out the 19,000 applications left in the queue.
Applicants Sue Due to Immigrant Investor Program Moratorium
1,469 of the applicants left in the queue are now asking the government to process their cases or to pay each of them $5 million in compensation. Many of these applicants being from China.
Toronto-based immigration lawyer Michael Niren states; "Canada's reputation as an attractive destination for immigrants is being tarnished."
Niren explains – "The world has regarded Canada as a country that is fair in terms of its administration of justice and the way they treat immigrants awaiting their cases. But the way this government has mismanaged immigration policy has no doubt raised questions about its ability to treat applicants fairly who deserve procedural fairness when submitting applications for immigration. They have been and continue to be let down by the government and even the courts."
The complainants' attorneys (Tim Leahy and Rocco Galati) argued; "the CIC failed to assess the files in the promised time frame, that the applicants' rights were breached and that applicants were denied equal treatment under the law", in a Toronto court on Wednesday.
Are You Interested in Coming to Canada as an Investor?
Although the Immigrant Investor Program is in moratorium that does not mean that all hope is lost for investors wishing to immigrate to Canada. There are still other visa streams, such as the Provincial Nominee Programs (PNP), which welcomes investors and offers an opportunity for permanent residence in various provinces throughout Canada. If you are interested in finding out if you qualify we at VisaPlace.com would be happy to discuss your options with you. Contact us to book a consultation.